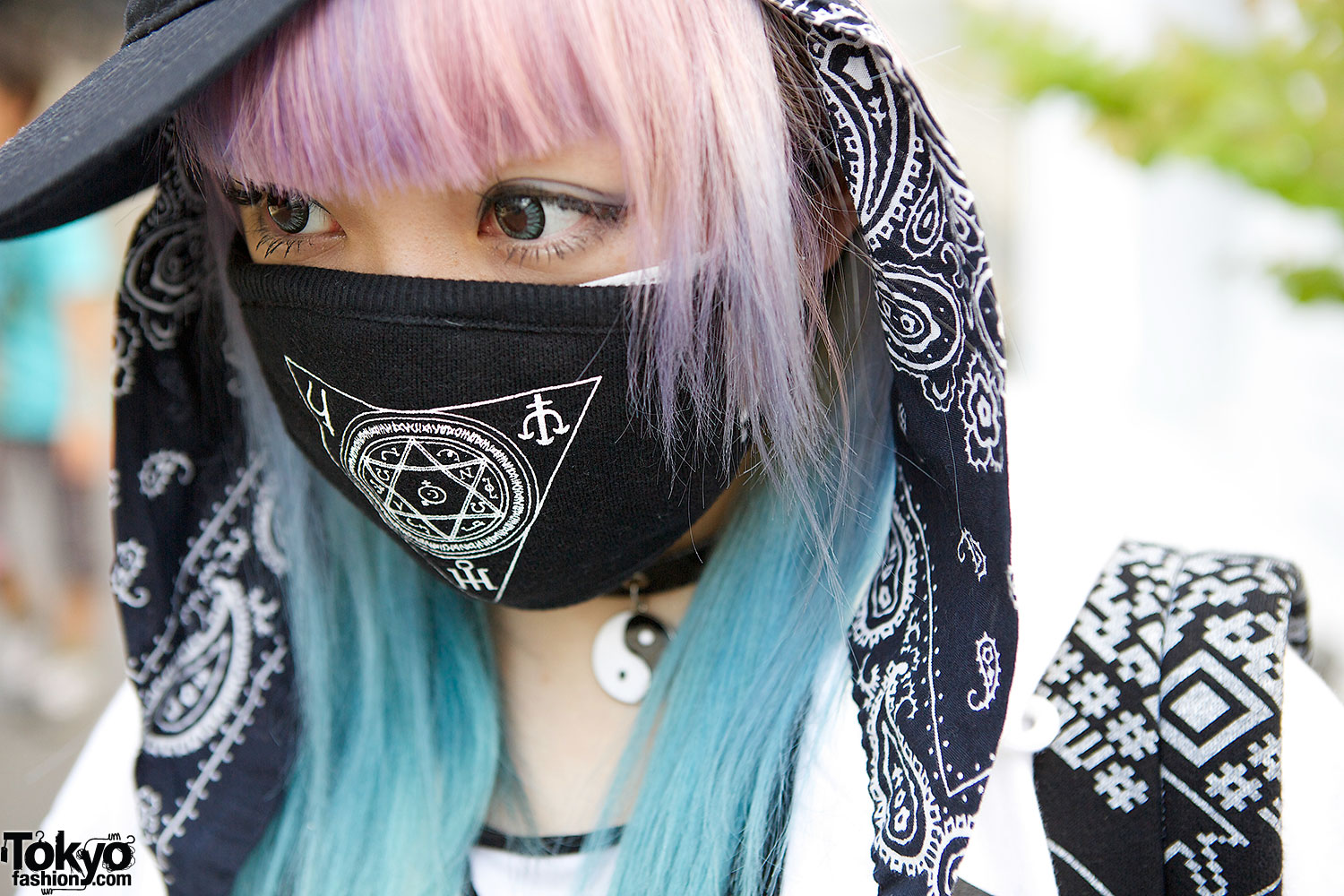 Recently Face masks are being seen more in more in fashion street snaps from places such as Shibuya and

Harajuku

. If you go to Japan or other places in Asia, your likely to see people walking about in this fashion trend. But what are the reasons behind this? Where can you buy them? Find out this article. Hope you enjoy it!
What are the reasons why people usually wear face masks?

1) To keep their illness (Such as a cold) to themselves or to stop it from getting worse.

2) To not catch a cold in the first place.

3) In the cold, Face masks can serve as a protective layer over the bottom half of your face to keep you warm.
What styles can you incorporate face masks into?

Any style! Even if your coord is not J fashion related, you can still wear a face mask since they are generalized.

Face masks are casually seen with Gyaru, Fairy Kei and even Lolita.
Where to buy?

The easiest place to buy them is from any convenience store in Tokyo. However if buying online is your only option, there are a few places selling them.
Click here to find the mask above and a couple other.

eBay also offer a wide range of face masks

If your a fan of Kpop (Korean pop music) you can also find Kpop related face masks. One place is here.
Do you wear Japanese face masks?

Comment

below!