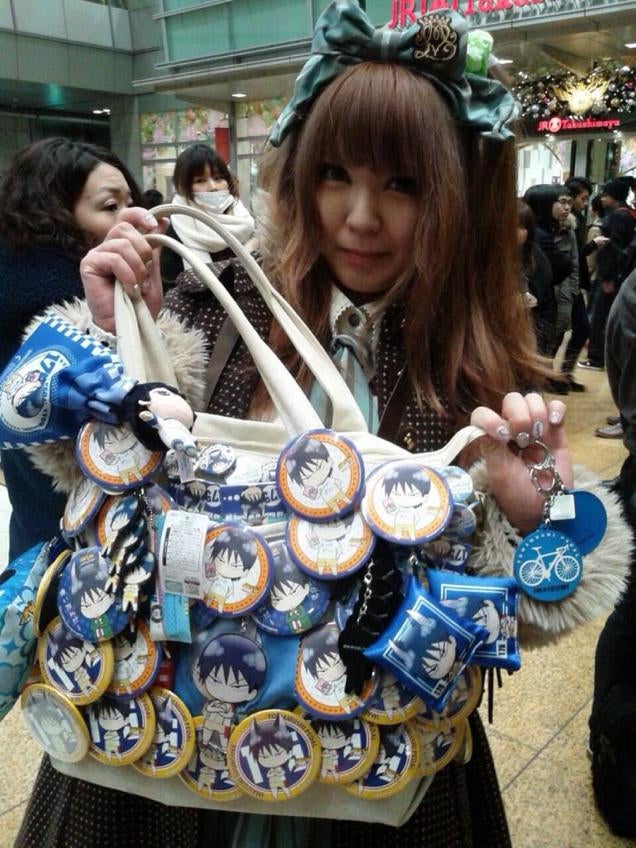 Online, more and more pictures of bags heavily decorated in anime badges have recently increased.
The nickname for this new trend is "Ita bag" or "Painful bag" (Since the bags get heavier decorated in badges)
The bags themselves are usually tote or school bags.Each bag tends to focus on one anime character that the owner loves however more then one character can also be seen. The bags are used to express their love for an anime character or series. Since the idea is to cover the bag, it can be an expensive hobby.
While in Japan you could easily get one badge for 200 yen (About £1.20) however online or at conventions the price of one bage can be higher. Also the plushies or keyrings used don't always come cheap.
Helpful links:
If you want to join in on this new trend here are some helpful links to places selling badges that are not too pricey to make your own bag!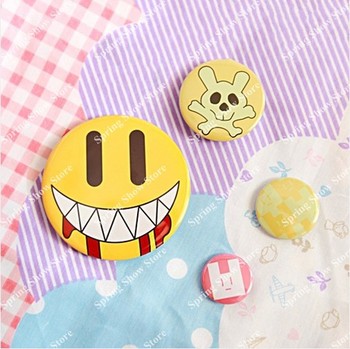 Aliexpress has a wide range of badges ranging from Attack on Titan, Naruto to Black Butler and more.
eBay also has a wide collection of badges however they might not be as cheap as ones on Aliexpress however there is a lot of options to choose from.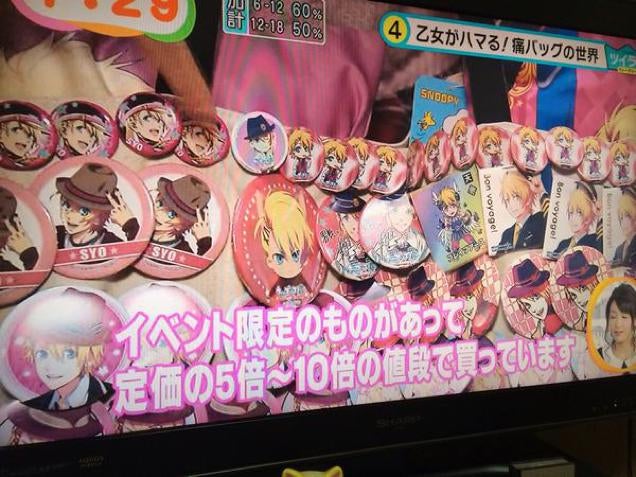 So what do you think? Do you think this might be the next big trend. Have you decorated your bag like this?
Thanks for choosing Kawaii-B! Your number one place for Kawaii fashion and culture!
Our Forum

: Make new friends and join in discussion