Liz Lisa winter outfit
It's getting colder however there are still some ways to live like a Princess and keep warm when at home.
Hope you enjoy this post!
Kotatsu's are a low, wooden table used in Japan and are often seen in Anime. They are used to warm you up in the winter and are used for relaxing. While Kotatsu's can look boring, you can also buy Kawaii ones like the one above. You can buy Kotatsu covers from a variety of places for example, here. You can also find them on eBay (However the covers do cost a lot!)
While some people don't like the idea of Kigurumi's, they do help keep you warm. As well as keeping you warm and cute, they are also comfy. Storenvy and eBay are good places to look for them! However they can be a little awkward when you need to pee!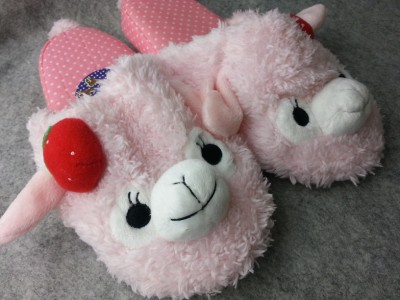 Kawaii slippers
Keep your feet cute and warm with Kawaii character slippers. All sorts of animals can be bought as slippers. You can even get character slippers from series such as Studio Ghibli, Sailor Moon and more. Click here to see the Alpaca slippers above.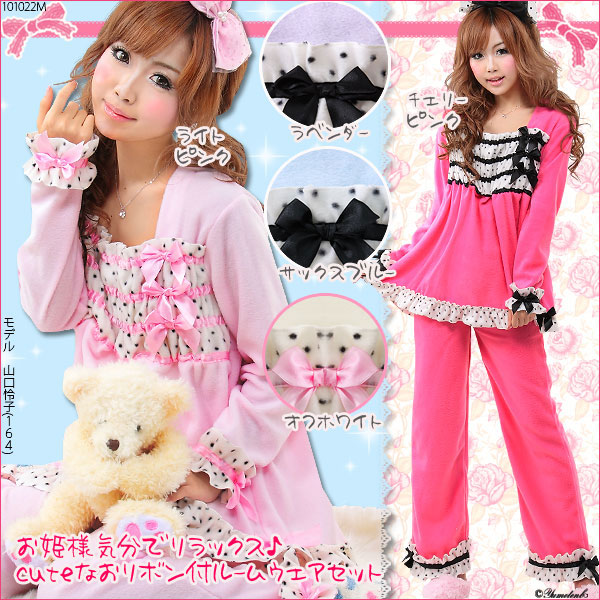 Gyaru room wear
Gyaru brands such as Dream V
have made room wear perfect for Princesses. The designs are both cute, conformable for lazy days and are for a good price.

That's it for today's post. What do you do to sat warm AND kawaii in the winter time?
Thanks for choosing Kawaii-B! Your number one place for Kawaii fashion and culture!
Our Forum
: Make new friends and join in discussion