Today's article is about the top 10 things any Lolita should have in their bag when going to a meetup, a convention or any other day to day activity. There are more then 10 and every Lolita has different needs however this article just focuses on 10 that will come in handy.
1. A comb/ brush
So your fringe can easily be sorted out.
2. Eyelash case
If your wearing fake eyelashes, it will be easier if you carry an eyelash case so if your eyes are starting to get irritated by the lashes you can simply take them off. Click here to buy the eyelash case above.
3. Eye lash glue
If your eyelashes are starting to come off or you decide you want to put a pair on, carrying a small tube of glue will mean you can easily do this. A good place to buy Eyelash glue is eBay.
4. Compact mirror
The way to keep checking on your makeup, lashes, contacts or hair is by using a compact mirror and with thousands of Kawaii designs, there's no reason why not to have them in your Lolita bag. Click here to buy this Kawaii compact mirror from Tofu Cute.
5. Hair pins:
If you wear wigs, hair pins will come in handy when wig slips.
6.Plasters/Band aids
If your Lolita shoes are starting to hurt your feet or someone else your with, plasters can help save your or your friends day.
7. Purse
So you can buy that Macaroon necklace you keep looking at or that drink as your thirsty. Click here to go the page on Tofu Cute where you can buy the purses above.
8. Phone/earphones etc
If you have a phone or Ipod, keeping them in your bag means you can stalk your favorite brand for new realizes, talk to your friends or listen to music.
9. Spare makeup
Makeup can easily be smudged or removed such as lipstick when your eating so keep a small amount of spare makeup just in case in your bag.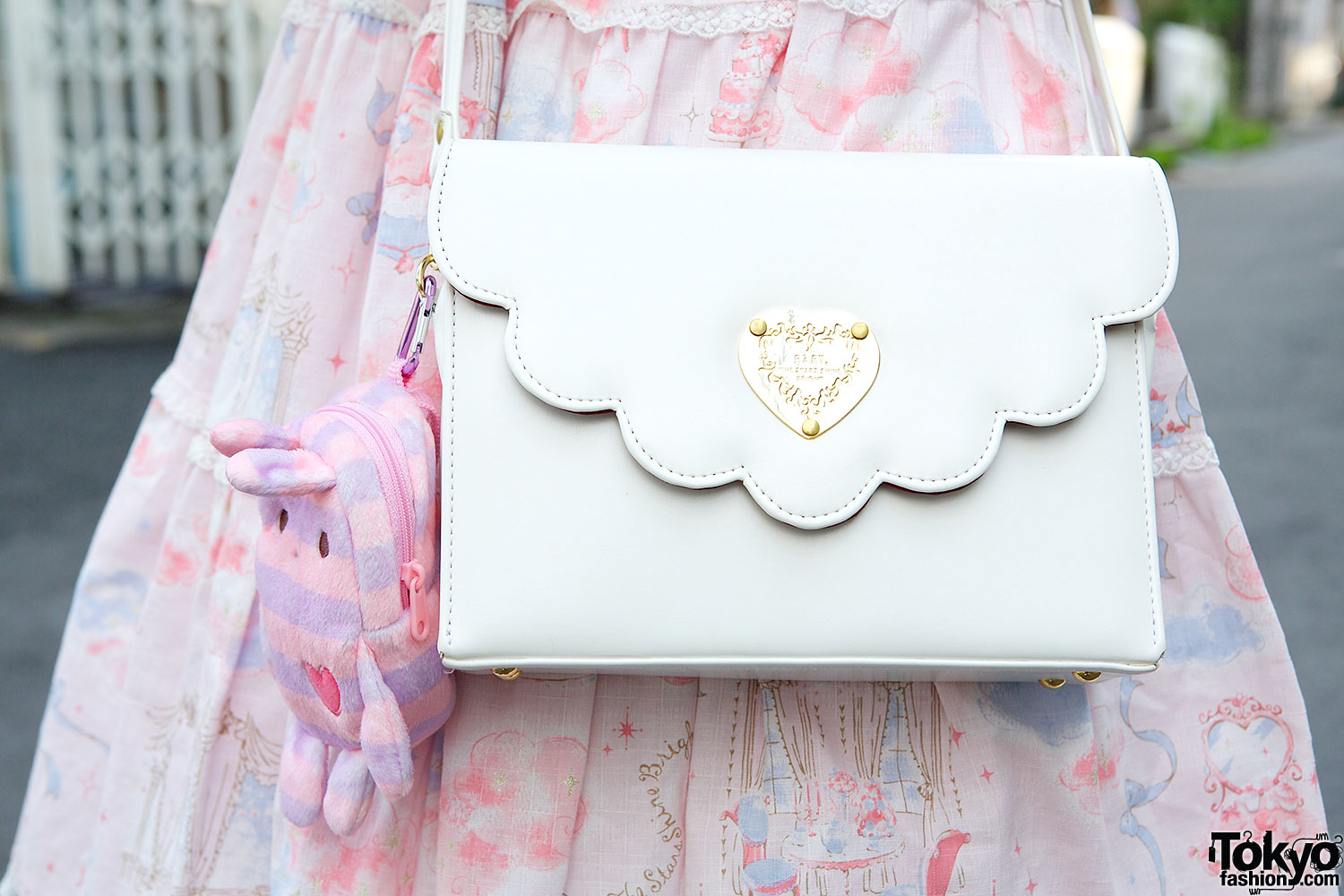 10. Your Kawaii Lolita bag!
Lolita brands such as BTSSB or Angelic Pretty have released their own bags. eBay also has a lot of Kawaii bags available to buy for affordable prices.

What do you keep in your Lolita bag? Comment below!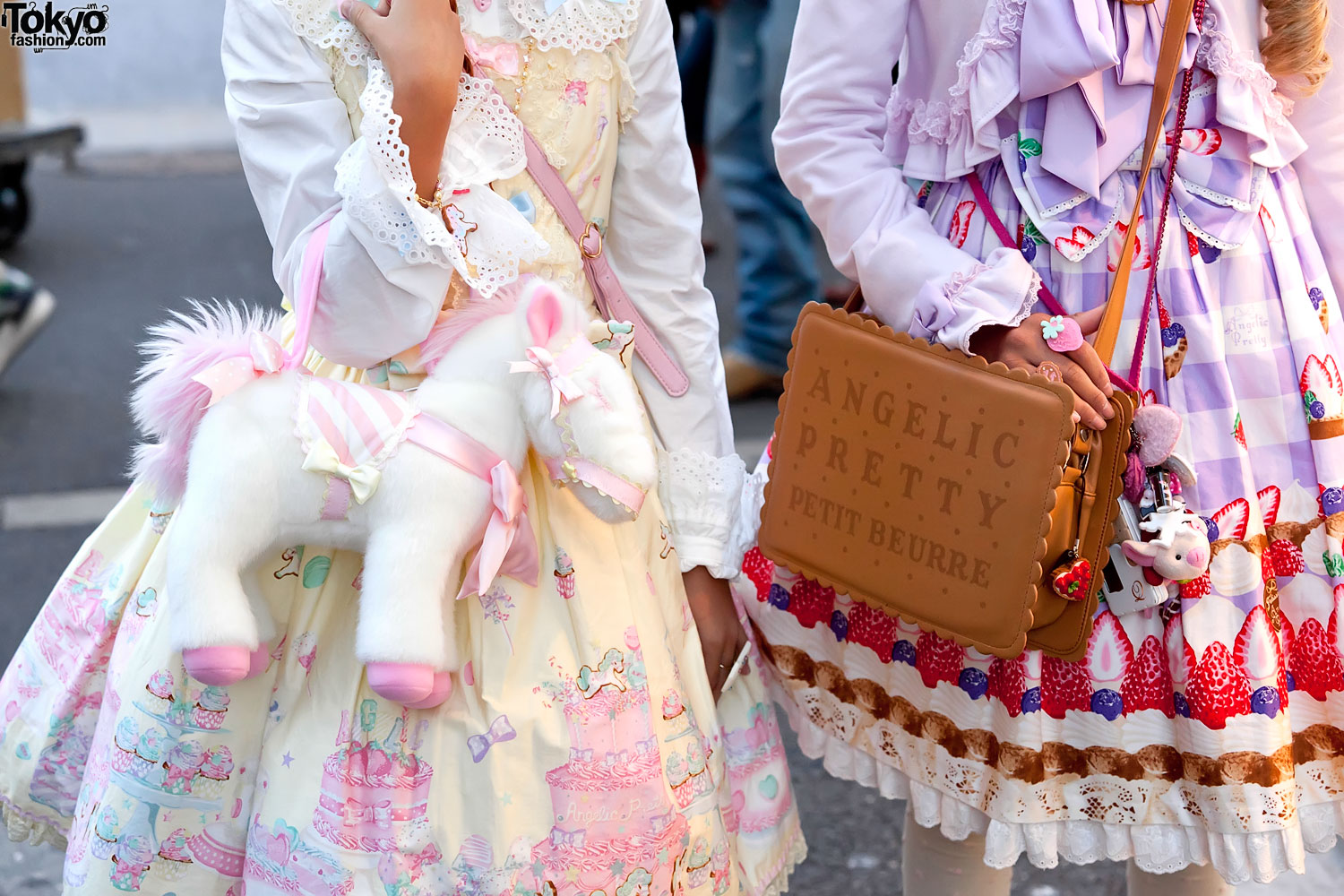 Thanks for choosing Kawaii-B! Your number one place for Kawaii fashion and culture!
Our Forum

: Make new friends and join in discussion