Today I have a review for you from the America based webstore called "Rara's jewels". Their Etsy store makes it easy enough to buy from. They sell Kawaii and creepy cute hand-made accessories that could suit many different Kawaii styles with pastel bone hairclips, Alpaca necklaces and custom made Decora phone cases. Today i'm reviewing a few items I got for Christmas from them.
All the products came in a little separate bag inside a bigger one (As pictured above)
Included was a small bag of free goodies! A free box of Nerds, A cute business card and a cute little note.
The paper was cute and the note was really sweet
The business card with a really creepy cute/ paper picture!
The products!
Cross Ring:
The ring has an adjustable strap on the back with a cute, sparkly, pink cross front. The ring on the back is really sturdy.
Bone hairclips
While in the daylight they are cute, white sparkly bone hairclips however at night they glow in the dark! Below is a picture that shows them glowing in the dark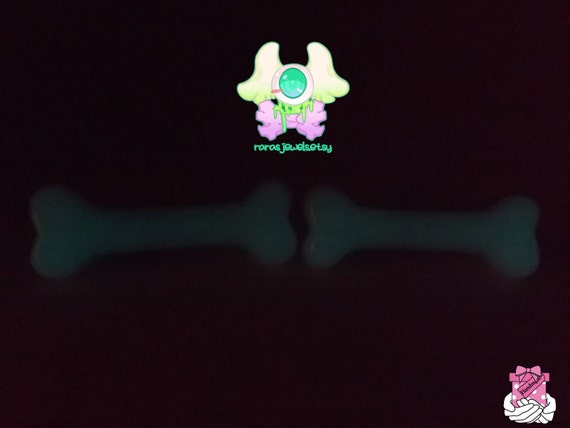 Sparkly heart bat necklace:
This necklace is available in pink, purple, white and blue. Both sides is sparkly and is really cute with the sparkles and heart in the middle.
And for my favorite thing from Rara's jewels...
Shooting star clip/broach:
On the back is a hairclip and a broach so you can either wear it in your hair, on a bag or on your clothes.
The Price is good, especially for the quality and design. And i'm not sure for shipping as I got it for Christmas so I don't know the delivery length.
All the products are really good quality with adorable designs.
From what I saw the owner is really friendly especially to include the note and free box of Nerds.
Click
here
to go to the store.
♡Bye, hope the review was helpful ♡
Thanks for choosing Kawaii-B! Your number one place for Kawaii in the UK!