Hiya, how are you? Today's post is a few ideas for a Lolita lifestyle. A Lifestyle lolita is a term referring to a Lolita who doesn't just wears Lolita but want to add a touch of elegance or Princess-ness to their life.
A Lolita lifestyle is different to the individual
however here a few ideas:
Decorate your room
Your room is one of the rooms you spend the most time in so decorate your room to fit in with your favourite style. If you can't paint your walls you can still have a room fitting with your sugary sweet tastes. Show your favorite clothes and accessories on display. Also decorate your room with your favorite Kawaii characters.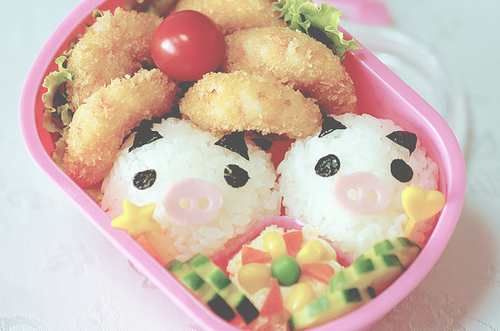 Food
Add a sprinkle of Kawaii to your food (Just like Momoko from Kamikaze girls- picture below) You don't need to eat sweet things for a cute touch. Japanese Bento's follow a healthy look along with occasional Japanese characters such as cats made out of rice.
If you don't want to make your food look cute you can use cute knifes and forks or even chopsticks.
Throguhgout the internet are countless stores selling deco cases for phones and ipods. Using one can easily create a more Kawaii or Lolita feel. You can also create your own!
Get a Lolita pen-pal and send letters on Kawaii paper! Besides being an adorable idea , it's also a fun thing to do to make friends.
Collect and read Lolita magazines such as the Lolita bible and Kera
Collect vintage toys such as My Little pony, Polly pocket and others. Also the "Monster High" and "Ever after high" doll lines have slightly Lolita inspired coords.
Properly the most famous lifestyle Lolita.
She's one of the main two characters in Kamikaze girls, a Japanese film/novel/manga written by Novala Takemoto about a Lolita called Momoko who lives in the country side and is obsessed with Rococo period when she meets a Yanki called Ichigo who she befriends.
The film is a friendship comedy that you should watch!
She dresses in Lolita every day ( BTSSB), eats a pink bento, she listens to classical musical (You don't need to listen to it to be a Lifestyle Lolita!) Her room is also filled with her clothes.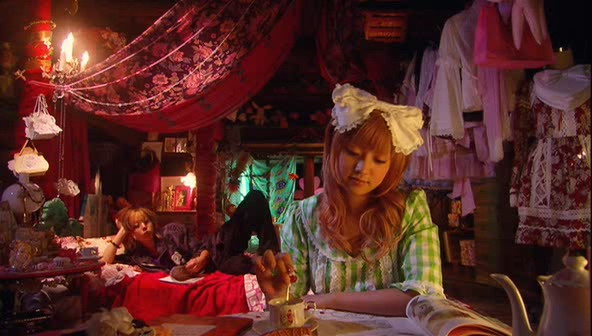 Click here to see more 101 lifestyle ideas.
Are you a lifestyle Lolia? Comment below!
Thanks for choosing Kawaii-B! Your number one place for Kawaii in the UK!